Need more information? Use our search box

UFFI. Urea Formaldehyde Foam Insulation. UFFI Removal. Restoration Environmental Contractors.
WHAT IS UFFI?
Urea formaldehyde foam insulation was invented in Germany in 1933 and has been used in Europe since the 1950s. It was introduced to North America in the 1970s but after a few years of use, was banned in Canada in 1980 and in the United States in 1981.
UFFI was a low-density foam prepared at the installation site from a mixture of urea formaldehyde resin, a foaming agent and a propellant (usually compressed air). The mixture was pumped through a tube into the wall cavity. It looked and felt like shaving cream until it hardened. The foam is usually white or cream coloured but I also have seen blue tinted UFFI.
WHAT ARE THE EFFECT OF UFFI ON HEALTH?
UFFI has been suggested as a causal agent for many health problems such as eye, nose or throat irritation, headaches or irritability.
Results from studies on health effects are inconsistent and during a test case before the courts in the early 1990s, claims of UFFI 'inflicted' health problems were not substantiated.
It should be noted that UFFI-like symptoms are also being reported by occupants of air-tight (but improperly ventilated) energy efficient houses. There is most likely not a single cause for these health complains but rather a multitude of factors such as humidity, mold, presents of airborne chemicals, temperature, susceptibility and anxiety (mainly media caused).
ARE THERE ANY OTHER SOURCES OF FORMALDEHYDE IN THE HOME?
Yes. Sources of formaldehyde in the home are numerous and include particle board (material used for furniture), tobacco smoke, new draperies and carpets. It is also a by-product of combustion and is produced by the operation of furnaces, fireplaces, wood stoves and gas appliances.
CORRECTIVE MEASURE OPTIONS
Formaldehyde levels can be lowered by sealing, ventilation, removal and house plants.
Sealing. Caulk all joints between wall finish and trim (doors, windows, baseboards), around electrical outlets, and joints between floors, walls and ceilings.
Heat Recovery Ventilator (HRV). An HRV expels stale air and introduces fresh air to the inside of the house by means of a duct connected to the outside. At the same time it transfers heat from outgoing air to the incoming fresh air.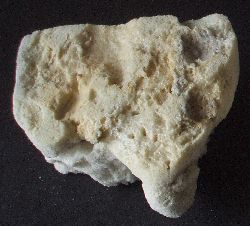 Urea Formaldehyde Foam Insulation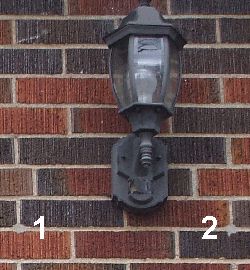 Two points of injection in brick wall